Learn proven methods, tools & techniques to live life on your terms.
Step into life with confidence & embrace your future now.
TRANSFORM YOURSELF
A 3 day ALL INCLUSIVE RETREAT experience that will help you let go of the old to let in the new.
Amplifying the power of a group, you will learn & experience how to:
Develop Your Brains Potential
Learn tools to help master your mind, take control of old habits, beliefs, perceptions and set yourself up for success.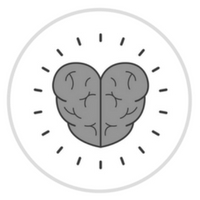 Strengthen Heart Intelligence
Discoveries show the heart is not just a pump. Learn the techniques to tap into it's true strength & help guide you.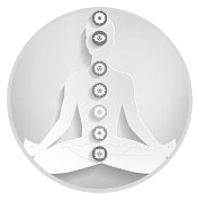 Align Your Energy Centers
Science is now showing how effective meditation is on the body. Learn simple skills to help influence the body & mind.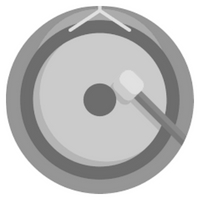 Experience The Powers Of Sound
Practised for thousands of years, they are designed to connect people to their authentic truth of who you really are.
"If you want to go quickly go alone. If you want to go far, go together" – African Proverb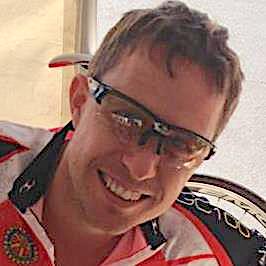 " Guy Lawrence, Petra Brzovic and Matt Omo you all gave me an experience that I could never have dreamt of. I could never have known was even possible! My gratitude towards you all knows no bounds..
So I'm still not sure that what I experienced over the weekend was real. It honestly feels like an amazing dream. Since getting home a lot of our friends have been asking how it was but to try and explain it in words, which can't possibly describe the emotions you went through, is impossible. Everyone at the retreat was amazing. We were surrounded by so many beautiful people"
– Andrew – Retreat attendee
The Format For The Retreat:
Each day we will move through the processes below using community, meditation, sound, energy and group intentions to create transformation in our lives.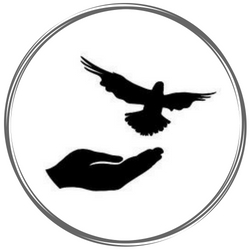 1. Clearing
Day one we come together as a group and begin to let go to what no longer serves us.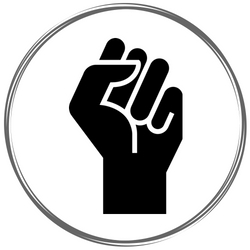 2. Empowerment
Day two we move through our blocks & begin to step into our personal power.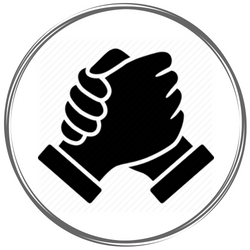 3. Connection
Day three we begin to connect to our deeper selves and the infinite wisdom within us all.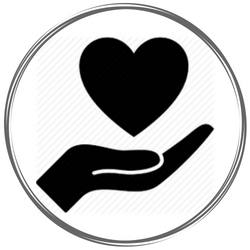 4. Heal & Surrender
Day four we heal, seal & surrender so we can step into our truth & live life fully.
Gymea Eco Retreat Centre and Healing Spa
Located 40 minutes from Gold Coast airport, Queensland.
Experience & Rejuvenate In Nature
GYMEA Eco Retreat Centre and Healing Spa is a sustainable / eco retreat venue & healing spa positioned at the base of majestic Wollumbin / Mt Warning in the northern rivers region of New South Wales.
The property and facilities provide a rejuvenative and re-energising environment that supports retreats of transformation including health, spiritual, yoga, meditation and energetic retreats.
Feel the Vibrations of the 'Octagon'
The 'Octagon' is a large 220m2 and versatile Hall with wonderful acoustics perfect for meditation, sound healing and group activities.
The vibration and energy in this room is certainly something to experience. Its elevated position offers wonderful views of Mt Warning and a great feeling of space.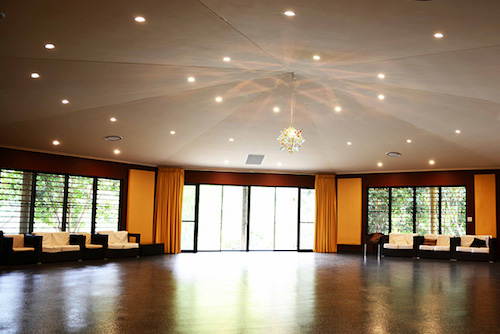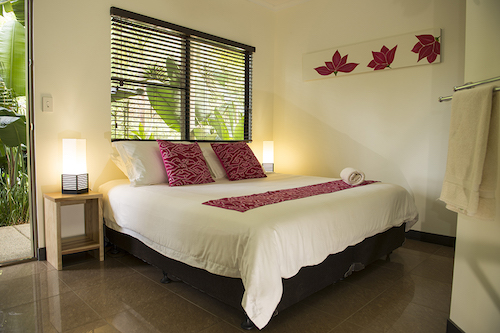 Retreat Centre "eco deluxe" Accommodation
The retreat offers Eco Deluxe double rooms, which are all equipped with luxury 5 star eco inner sprung latex topped single or king beds. All bedding, manchester and room furnishings have been carefully selected to meet biodynamic or organic certification standards. Each room includes its own shower and toilet.
All rooms comfortably accommodate 2 singles or a couple. NOTE: due to the limited capacity, all rooms must be shared.
Meet The Team…
From left to right, meet Guy, Matt and Petra. Collectively they have over 30 years experience in facilitating and delivering this transformational work.
Each of their unique talents are blended together to bring you a rare opportunity to experience the full force of this trio at these events.
Books and philosophy you may have read are turned into real life application for an environment of true change.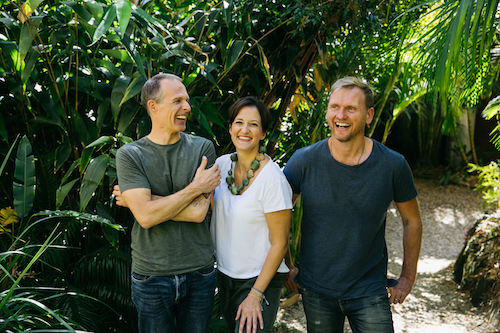 All Inclusive Farm To Table Locally Grown Food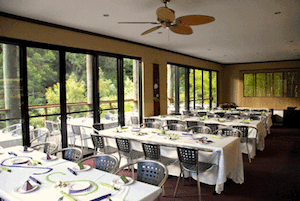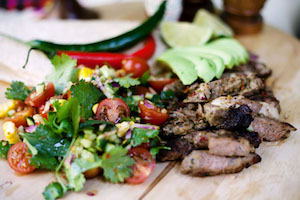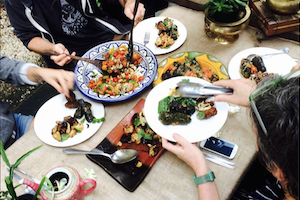 This includes breakfast, lunch and dinner. We've spared no expense with this as we believe the choices of food we eat effect our health, our environment and our communities. Byron Bay has an abundance of local fresh produce and we want to take advantage of this.
This allows us to use organic and pesticide-free whenever possible. All food is prepared on-site, ensuring us the absolute freshest food possible. We will be following a paleo template with vegan options available. Note: this will be an alcohol free retreat.
"I absolutely loved the retreat and it was completely life changing. I discovered things about myself that I didn't know were still holding me back…
…I am sooooo grateful to have met Matt Omo Petra Brzovic and Guy Lawrence and all the beautiful souls at the retreat. look forward to doing it all again! Ps. The food is also next level amazing".
– Peggy – Retreat attendee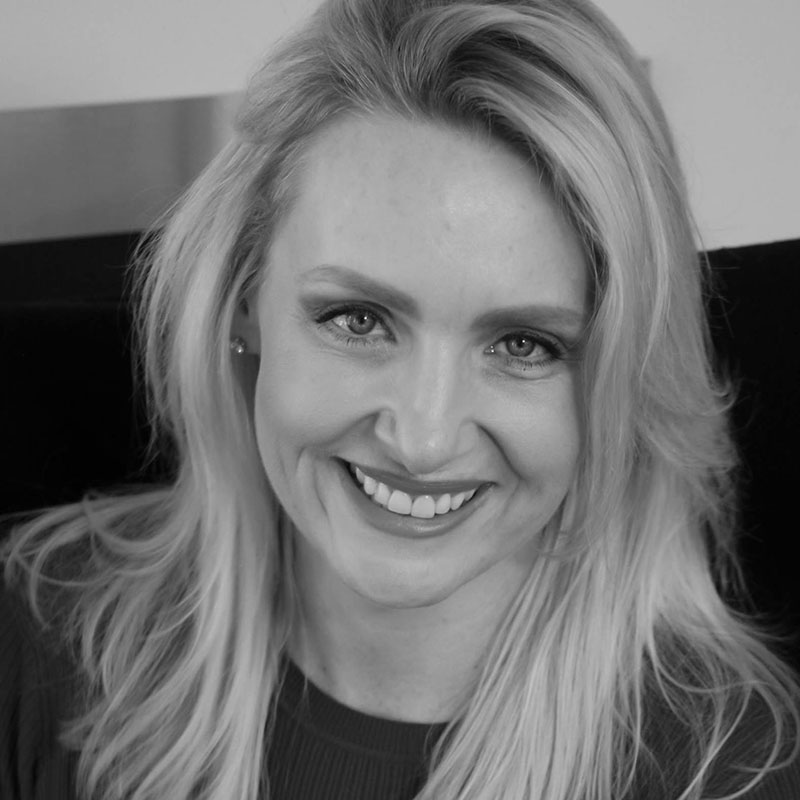 Do You Have A Yearning For More?
In a world of information, knowledge is not enough. To live the life you truly want, you have to go after it. Take the right knowledge and apply it. You have to embody it at a being level, not just at a intellectual level. Once you truly understand this, magic can happen!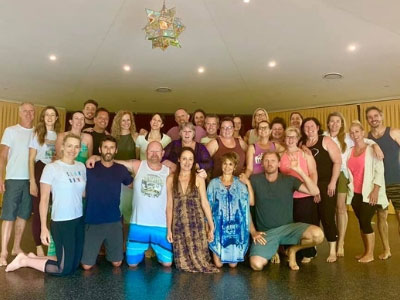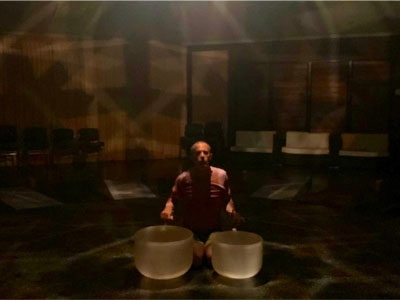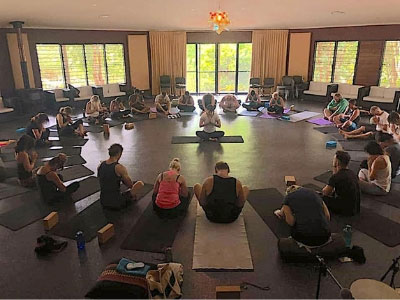 Live In Flow Testimonials:
"…it feels like coming home."
"…I found complete peace within myself."
"…don't wait 66 years to do this …"
Pricing & Payment
All Inclusive Retreat
3 Day Retreat – Gold Coast, Australia
$1800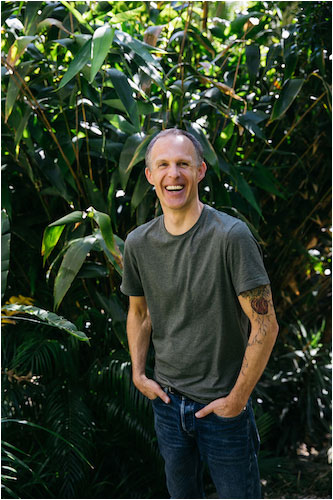 About Matt Omo…
Matt is a leader of the sound healing movement in Australia with over 15 years experience working with a variety of sound healing techniques bridging cultures and traditions from around the world.
Over the last five years, the reach of Matt's work has stretched across Australia and beyond benefiting thousands of people around the world. This is accomplished through workshops, speaking at health and wellness events and festivals, as well as leading sound journeys in corporate settings.
The work and awareness around sound healing and its benefits are growing every day. Matt is developing new programs and products to meet this need and continue to support people in discovering the benefits of the healing power of sound.
About Guy Lawrence…
In 2010 Guy co-founded health & wellness company 180 Nutrition. He has spent the last 15 years turning over every stone within the health industry to find out what actually truly makes us happy, healthy and strong and live a fulfilled life.
At the beginning of 2018, Guy stepped down from 180 Nutrition to start his new project Let It In. s
– Within 3 years, 180 Nutrition gained national media, became a multi-million dollar company and their podcast (with the same name) racked up over 2 million download over a 3 year period. This was achieved from making heart-based decisions (hint).
– Spent 5 days at a blind-study meditation retreat and generated the same amount of electricity in his body than an electric eel (true story).
– Spent 5 days with Wim Hof (The Ice Man) exploring cold-exposure, breath work & meditation to explore and master your own bodies responses and mind.
– Had his brain measured by neuroscientists and produced the same brain wave states of a buddhist monk of 40 years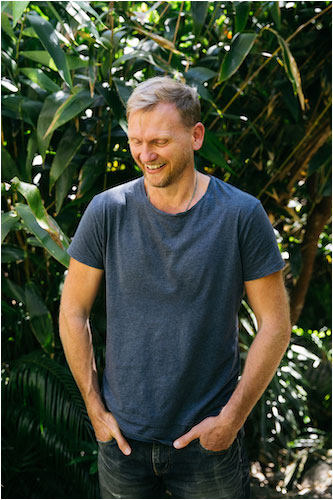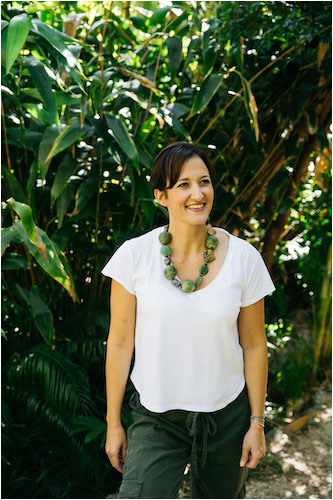 About Petra Brzovic…
Petra is certified in many fields – she is certified transpersonal and clinical hypnotherapist, regression and Past life regression therapist, Life between Lives therapist, yoga teacher, aromatherapist, Fertile Body Method therapist, prenatal yoga teacher and a doula.
Petra is also a member of IACT International Association of Counselors and Therapists.
She intensively holds individual and group therapies and workshops in Croatia and abroad.
Petra has been working on the latest Body & mind medicine discoveries. With an international team of scientists she is running a research on brain, mind, body and soul connection, conciusness and healing.
Petra is proud member of dr Joe Dispenza's team helping him leading his students through change.
Also, Petra is devotedly learning in the field of mind&body medicine, neurology, neuroscience, brain function, qantum physics, epigenetics and neuroplasticity so she can help her clients to heal and transform in every way on all levels.
Contact Us:
If you have any question or would like to arrange a phone call, or prefer to make a bank transfer, simply drop us an email below with the best time and number to call 😉
Contact us here: info@liveinflow.co (yes, it's dot co not dot com)